Welcome to Lavender, a Petz 4 crew site! Don't know what petz is? Then get outta here!
This site is dedicated to providing a place to show off my intricate and lovely not-so-little crew, both bred and hexed!

Lavender currently houses 428 bred catz and 433 bred dogz.


My PUGS can be found
here!
Want to request a litter? You can do that
here
on Whiskerwick!
UPDATED 2.2.19
Added 6 hexed petz and 4 bred catz!

UPDATED 1.27.19
A bunch of new petz added! 40 bred dogz and 42 bred catz! Hexed petz have had a COMPLETE overhaul and should now be mostly up to date except for a few I'm struggling to wrangle textures for!
​
UPDATED 9.30.18
49 new bred dogz and catz added! I need to STOP. But I won't.
​
UPDATED 9.11.18
Finally, my hexies are (mostly) up-to-date! 44 hexies have been added as well as 23 new catz and 9 new dogz!

UPDATED 8.4.18
Been putting up petz here and there over the past few days, mainly chis, BWs, and maine coons!​


Feel free to use the image above to link back to us!

Powered by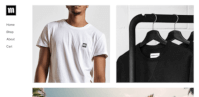 Create your own unique website with customizable templates.